September 11, 2002 - that Day ...
The Canadians are observing this day in much the same way Americans do. It becomes evident to me that the connections between the two countries are profound and probably unique in the world.
In the morning, there is a performance by local London choral and orchestral performers of Mozart's Requiem, as part of the worldwide Rolling Requiem, where at 8:46 local time, wherever in the world, the piece is performed in memory of the events one year ago.
The London edition is held in their Centennial Hall. I arrive early, about 7:45, still plenty of space. For the next half hour the seats slowly fill. At 8:30 the honor guard arrives. Canadian armed forces, police and firemen are all represented by members in dress uniform. They are bearing on staff both the Canadian and American flags. They also carry, folded, an American flag that was presented to the City of London and her uniformed forces by (I believe) the City of New York, as a token of appreciation for the manpower aid that was given by London to the rescue and recovery effort.
At 8:46 there is a moment of silence. At 8:47 the music begins, and lasts about 40 minutes. There are no speeches. There is no applause. After the Requiem, the color guard returns to retrieve the flags and exits the hall. They are followed by the attending crowd. People are speaking quietly, if at all. Stepping outside, the sun is bright, the air warming to the late summer day.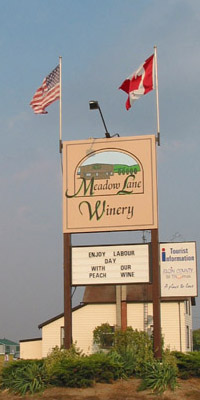 I'm not sure how well most Americans appreciate or understand what good neighbors we have to our north - another country with which we share a border approximately 3000 miles long, without a single weapon pointed across it. Sometimes it seems that the only real friends we have in this world have pictures of Queen Elizabeth on their money.
My impression is that they truly like us, even if they don't like everything that our government does (hell, we don't like everything our government does). Even the customs officials who thoroughly searched my truck (you'd understand if you saw it) did so in a friendly, polite manner, smiling in sort of an oh-gosh kind of way as they asked me if I had been arrested for anything or if I was carrying any contraband.
The flagmen on the highway construction crews smiled and nodded as I passed by.
Canada is like a good-natured and sensible brother who doesn't always approve of everything you do, but is willing to put up with your black moods and support you in a personal crisis, giving you lots of support but also letting you know that there may be slightly better ways to handle things while helping you do it your way anyway.
Canadians fly their flag with every bit as much pride as we fly ours - in front of homes, businesses, and on their cars - and with at least as much overall exposure as we do. But what I found to be a gesture probably unequalled anywhere in the world, it is not uncommon for them to fly our flag next to theirs, as if they are saying to us, "we're glad to have you next to us".
And we should be surely glad of that too.
After the morning ceremonies, I returned to the hotel, packed up, and headed worth-west. I decided to exit Canada through Sarnia and Port Huron, rather than go through Detroit, which I figured would have Really Ugly Traffic.
Going over the bridge back into US territory and pulling into the US customs booth, I was wondering what sort of reception was in store. I handed my passport to the customs officer who asked me how long I had been in Canada (one night) and not much else. He looked briefly into the back of my truck, (yeah, I know I've got a lot of stuff ...) typed something into his computer, then handed me back my passport and said "Your fine, have a nice day".
That was a pleasant surprise, passing US customs in about 22 seconds. I guess the Canadians and Americans are sharing a lot of information these days, and I got the grreen light having been already thoroughly examined by the Canadians.
I was kind of fatigued later in the day, and made it as far as Flint, Michigan, and the Worst Motel in the Universe. More on that tomorrow.