Base Location: Bucks County, PA
Miles Today: ---
Miles to Date: 11626
Trooper Mileage: ---
Today my parents had a 50th birthday celebration for me. It was kind of low key (which was fine for me) and included mostly family and old family friends. For archival purposes, here's some pictures of the attendees. I didn't put the all in because I'm afraid I'm going to run out of web space before I end this trip.
<- Jean, an old family friend and my mom's real estate agent, my brother Dave (now chairman of the chemistry department at Lafayette University), Dave (yes, another Dave) Nikki's boyfriend, Bob, Jean's husband.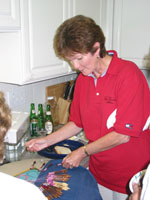 Nikki, who my mom and I have known since the late sixties, who spends much of her time and money caring for stray and orphaned cats. ->
Dave (left) doesn't seem to mind.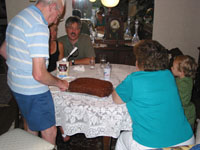 <- My dad prepping the birthday cake, Mike and Lynne look on in the background.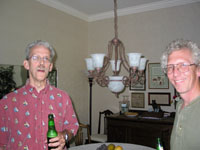 Bill Blakeslee and my brother Dave. I worked with Bill about 30 years ago. ->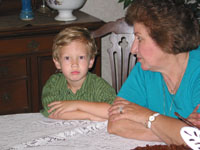 <- Joren (one of my nephews) and Nancy, my parents' neighbor.