Base Location: Bucks County, PA
Miles Today: ---
Miles to Date: 11626
Trooper Mileage: ---
This week I had the chance to visit some old college friends about the area. Some of you may recognize a few of these people.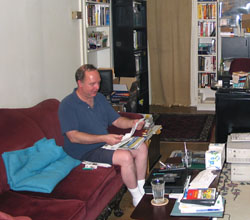 RickCariello (right) is another Theta Chi fraternity brother of mine from Lehigh University. He, like me, ended up in the technology business (after studying something totally unrelated to what we ended up doing for a living). Some health issues keep him at home a lot, so as a result, he has nothing better to do with his time other than to soak up enormous amounts of knowledge about the kinds of things that I'll need to know if I get involved in a technology business when I end this little trip. I spent some time picking his brain (and his computer) and I hope to get to use him as a resource in the future.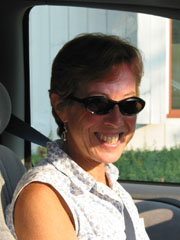 Anne Houska (Huenergarth) was one of the first women admitted to Lehigh back in 1971. She and her room-mate Margy became friends with a lot of Theta Chi's. She is now working for a medical text publishing house. We had lunch together one day, and I couldn't help but kid her about how she ended up with 4 kids (all girls).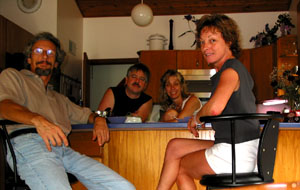 Once again, me with Mike (who I've known since the 4th grade), his wife Lynne, and our friend Terry.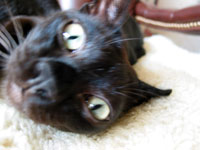 OK, CoCo is one of my mom's cats, but he qualifies as an old friend, and I couldn't resist putting up this silly picture of him.