Start: Frisco, CO
Finish: Doylestown, PA
Miles Today: 44
Miles to Date: 5721
Trooper Mileage: 174643
Not much interesting stuff here - this is just pretty much notations for my own record.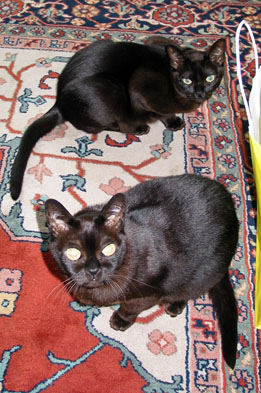 This morning I drove down to Denver International Airport, dropped the car off in a commercial lot, and caught a flight back to Philadelphia. From Philadelphia airport I took the train to Warminster where my dad picked me up. Not much else to report. Most of you have seen airplanes before and precious few of you would be interested in pictures of the security procedures at the airports.
As usual I was warmly greeted by my mom and her Burmese Cats.
Look for things to (maybe) get a little more interesting in a day or two (or maybe not).