Start: Doylestown, PA
Finish: Doylestown, PA
Miles Today: 0
Miles to Date: 5721
Trooper Mileage: 174643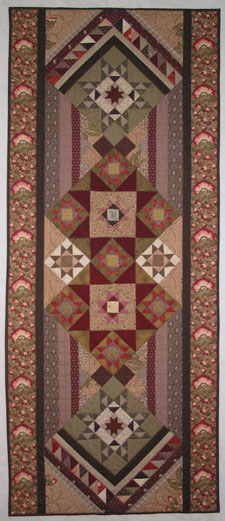 It's raining here in PA.
Went with my parents for a workout this morning - yes, even my septagenarian parents are getting regular workouts. As a matter of fact, my father has been winning swimming races.
One of the nice things about visting home is the food. My dad is in charge of culimary activities, and I think he could probably compete favorably with chefs at fine restaurants. Tonight we had lamb, my favorite read meat.
Later in the evening, mom stayed home and worked on her quilting, dad and I went to the movies to see Kandahar, an independent film about an Afghan/Canadian woman's struggles in Afghanistan while trying to reach her sister who was still there..