Start: Doylestown, PA
Finish: Doylestown, PA
Miles Today: 0
Miles to Date: 5721
Trooper Mileage: 174643
Mike and Lynne's Wedding
Lynne, you aim the flowers
at me on the left.
Mike, you aim the garter at
that guy over there with the
Mercedes and the trust
fund.
OK Honey, I know in this
fairy-tale you used to be the
frog, but must you insist on
continuing to snack that way?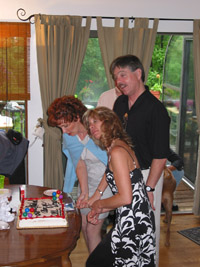 Her dramatic career temporarily
on hold, Debra tries her hand as
a seeing-eye cake-cutter.
Now wait a minute -
I just read the fine print
on this marriage licence thing ...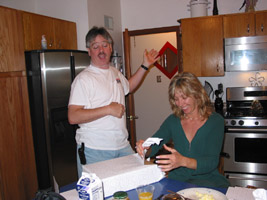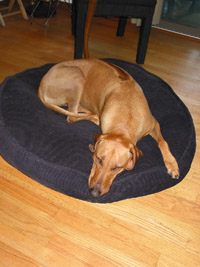 What a wonderful gift!
Opera Karaoke discs!
Too much partying for me ...!
There are a lot more pictures - I think in the future I may try to set up a thumb-nail sheet of the whole set, so anyone who wants to be emailed a full-sized original digital file can request it.