Start: Pasadena, CA
Finish: Ventura, CA
Miles Today: 117
Miles to Date: 1427
Trooper Mileage: 170348
I departed John's house in the early afternoon and had a pleasant, uneventful drive to Ventura, missing the LA rush hour traffic. I arrived at Fred and Kim's place in Ventura about 2 hours later. Their house is about a block from the beach.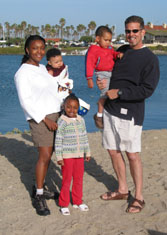 Fred is a cousin on my mother's side. He is an Ob-Gyn here in Ventura. His wife Kim is a Cardiac IC nurse, who is currently taking time off to raise their three children, Elani (4 years) Daniel (2.5 years) and David (5 months). They met while Fred was practicing in Fairfax, South Carolina. Fred still owns a house there, it sounds lovely - maybe I'll crash there for a while when I get that way.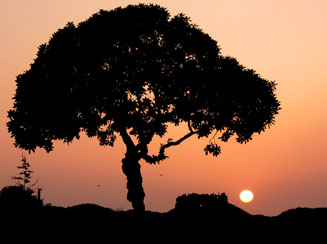 We had dinner at the house, after which I offered to take everyone out for ice cream somewhere. So, we all went down to the harbor for desert, and caught the sunset over the ocean.